Despite being one of the few pistol companies without a deep history in gun making, the Glock brand is well-loved by many gun owners. If you're thinking about adding a Glock to your collection or turning to a Glock to get started with your first weapon, you may be wondering what the differences in the models are. 
In this piece, we'll take a look at the difference between the Glock 43 9mm pistol and its cousin, the Glock 26.
The Glock 43: Pros and Cons
No handgun is perfect. What works for one owner may create problems for another. Still, there are some clear pros and cons for each weapon, regardless of your intended use.
The Pros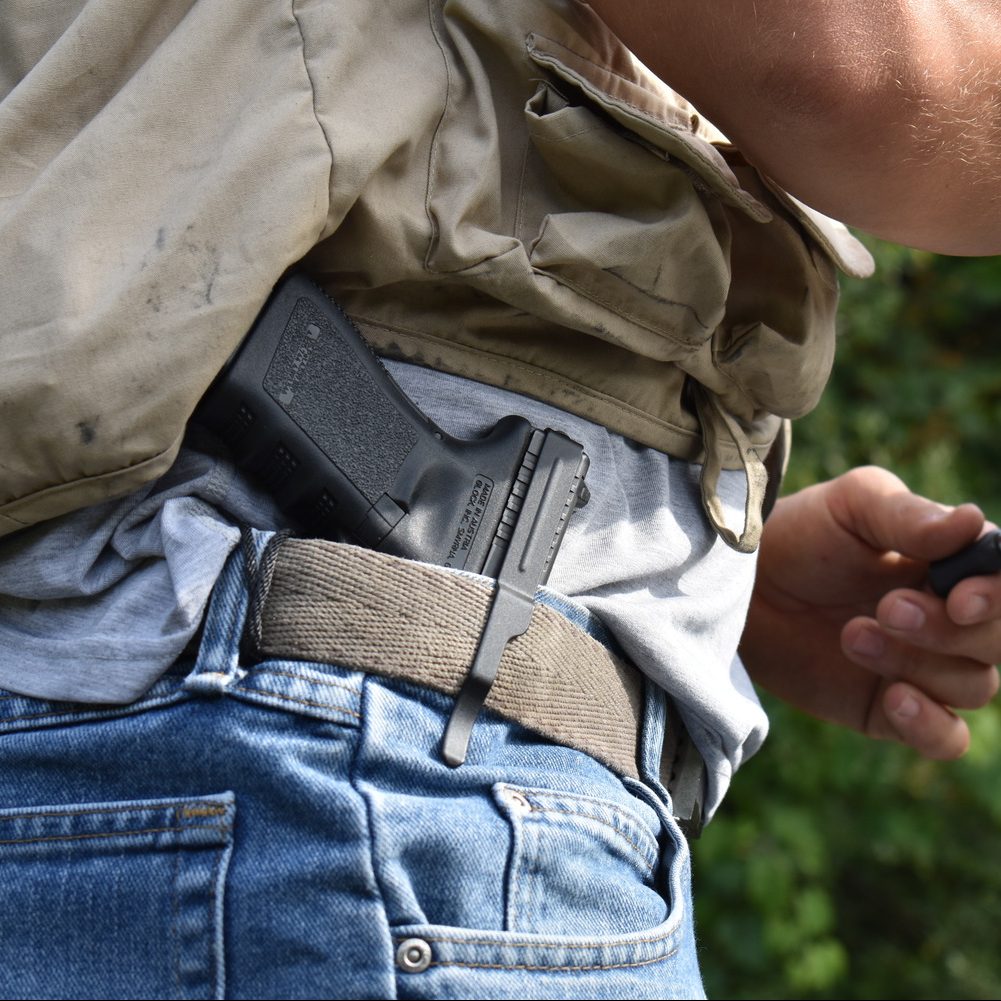 The G43 is highly concealable, with a grip that can accommodate nearly any hand size. It's lightweight and is highly ergonomic. It's reliable, comfortable, and has a large range of aftermarket accessories available.
The Cons
Most of the negatives with the G43 center on the trigger. The trigger, while not better or worse than other Glock triggers, is heavy and the trigger guard may cause some discomfort to the operator's middle finger. Also, while the grip may be a good size for most hands, owners with larger hands may have some troubles with this weapon. Because of its smaller size, the G43 has limited ammo capacity.
The Glock 26: Pros and Cons
The Pros
Both the pros and the cons of the G26 highlight the differences between these two handguns. The mag capacity for the G26 is 10, with the option to significantly expand. The weapon is easy and quick to field strip, and it's ready to start using straight out of the box. The G26 is easily convertible for left-handed or right-handed operators and has accommodations for users with larger hands. Like most Glocks, the G26 is a reliable weapon.
The Cons
The grip on the stock G26 only has two grooves. This may make holding the weapon more difficult for some owners since there isn't much room for your pinky finger. Also, if you're in the market for a great looking gun, this isn't it. The G26 is a utilitarian weapon and isn't designed to impress with its profile.
The Hard Facts 
Here's the direct breakdown between these two handguns.
Price:
G43: Starts at around $750.00
G26: Starts at around $700.00
Weight:
G43: 16.23 oz. without the magazine / 20.64 oz. with the magazine
G26: 19.40 oz. without the magazine / 25.75 oz. with the magazine
Magazine Capacity:
G43: 6 standard, 6 optional
G26: 10 standard, 12/17/19/15/24/31/33 optional
Barrel Length:
G43: 3.41 inch
G26: 3.43 inch
Caliber:
G43: 9 x 19mm
G26: 9 x 19mm