You've decided that you'd like to carry a weapon concealed. You're a responsible owner, you understand the safety and confidence needed, the simplest part should be choosing your firearm, right?
Not necessarily. Choosing a weapon that is safe, comfortable, and is able to be concealed is as important as your decision to carry. While there are many good choices, we've put together a list of 10 firearms that are great for concealed carry.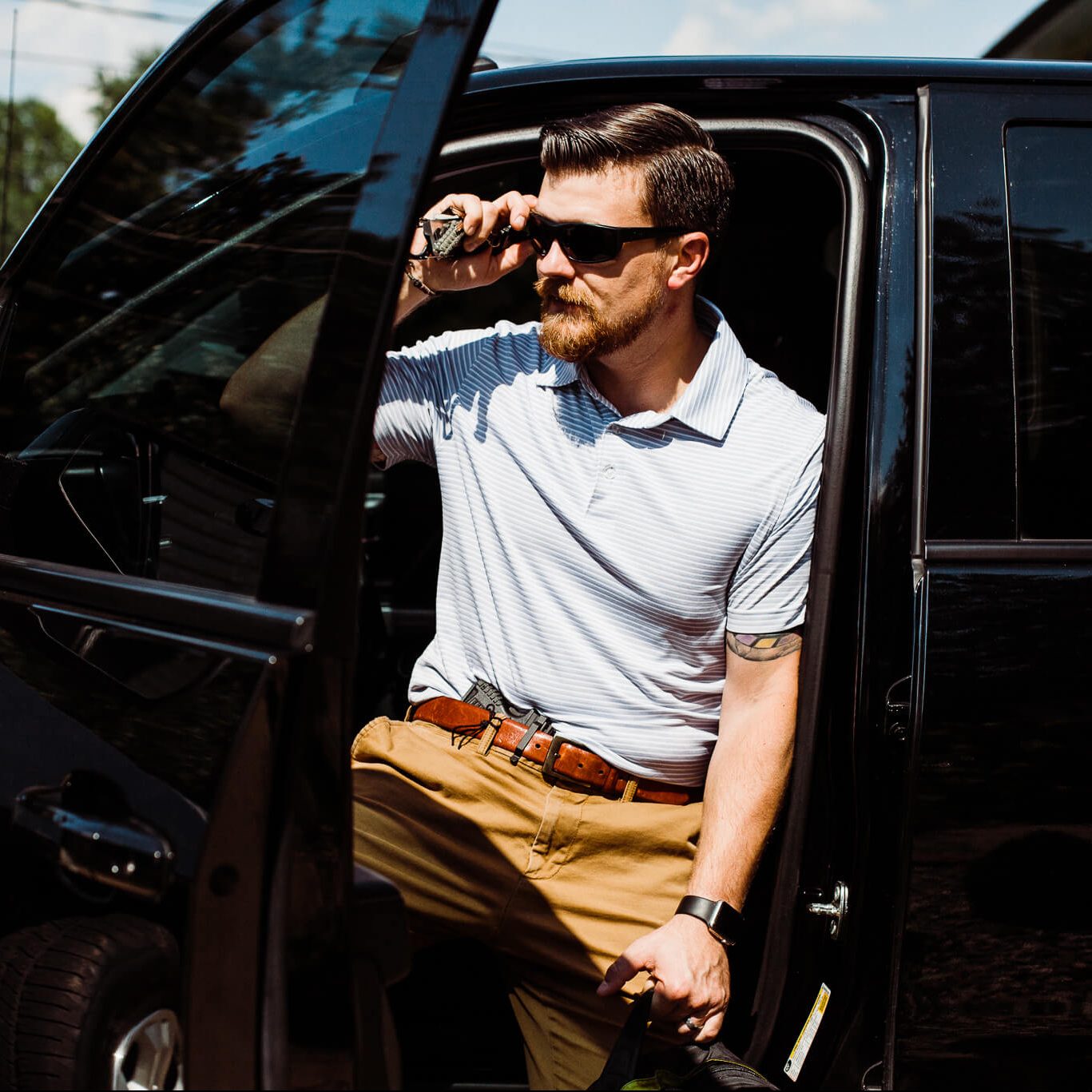 S&W M&P Shield M2.0
It's impossible to have a conversation about concealed carry firearms and not talk about the Smith and Wesson M&P Shield, or its newest version, the M2.0. While the original and the updated versions both had everything you'd want in a concealed carry sidearm – compact, easy to use, comfortable to hold, light, with an 8-round magazine – the newer version improved the stippling on the grip to make it more ergonomic.
At just over 3 inches, it's compact enough that almost anyone can clip this on a belt or under a shirt and no one is the wiser.
Capacity: 7-8 + 1
Weight: 18.8 oz. 
Caliber: 9mm
Sig Sauer P365
This ultra-compact semi-auto entered the market in 2018 and changed gun owners' expectations about what a small firearm could do. Standard, the gun comes with a 10-round magazine, and add-ons get that up to 12. 
With a barrel length just over 3 inches, this weapon has set the standard for concealable firearms. It's lightweight, small, but with plenty of stopping power and enough rounds for nearly any situation
Capacity: 10 + 1 Standard; 12 + 1 Extended
Weight: 18 oz.
Caliber: 9mm.
S&W J-Frame Airweight
The J-frame Smith & Wesson firearms have a long history of reliability and usefulness. And the Airweight is a compact and lightweight version of a model of gun that has a loyal following with law enforcement and enthusiasts alike.
Low weight and a small size of 6.3" makes this double-action revolver a great choice for concealed carry.
Capacity: 5
Weight: 14.4 oz.
Caliber: .38
Glock 43X
Although slightly larger than its cousin, the Glock 43, the 43X is bigger for a good reason – 4 extra rounds. It's a bit longer than the 43 – but not by much, and a bit wider, but only by a few millimeters.
The additional size, however, doesn't really get in the way when you want to carry this one concealed. The 43x keeps Glock fans buying their brand instead of switching to the Sig P365, which, as noted, also carries 10 rounds.
Capacity: 10 + 1
Weight: 16 oz.
Caliber: 9mm
Walther CCP M2
With minimized recoil thanks to Walther's "SoftCoil gas technology", the CCP M2 is slim and lightweight, although a bit heavier and longer than some of the other guns on this list. This is a high-quality firearm that's easy to hold and easy to fire.
Capacity: 8 + 1
Weight: 22.3 oz.
Caliber: 9mm
1911
The 1911 is a gun you either love or hate. But those who love it swear by it, and how well it works as a concealed carry firearm. The Defender is a bit smaller, with only a 3" barrel, while the standard 1911 measures closer to 5". This was the military standard for decades, and while chambering is flexible, you can't go wrong with the 45 ACP.
Caliber: 45 ACP / Others
Weight: Depends on build and brand – typically 24 oz to 36 oz
Capacity: Depends on caliber and brand – typically 6 to 10 + 1
Springfield Armory Hellcat
A real contender to the Sig Sauer P365, the Hellcat squeezes one extra round in on the standard, flush magazine, with 13 in the extended mag. It's an all-around amazing gun, that performs as well or better as any of the others in its size and price range.
Just barely smaller than the P365 at 3", it's a slim, lightweight firearm with a good trigger and a great grip.
Capacity: 11 + 1 Standard; 13 + 1 Extended
Weight: 18 oz.
Caliber: 9mm
S&W M&P Shield 380 EZ
As discussed above, the S&W M&P Shield makes it on to any list of concealed carry weapons. But you can expect the Shield 380 EZ to join its brethren on lists going forward. It has many of the benefits of the M2.0, but in an easier to use package. Loading and racking are simple, as is disengaging the safety, with a passive system attached to the back of the grip.
It's a tad bigger than some of the weapons on this list, but if you're looking for an easy to use piece that you can also conceal, this is the one.
Capacity: 8 + 1
Weight: 18.5 oz.
Caliber: 380 ACP
Ruger LCP 2
The Ruger LCP (Lightweight Compact Pistol) 2 is a redesign of the popular firearm originally released in 2008. With a redesigned shorter trigger and better sight, Ruger also released an extended 7-round mag that also improved the gun's grip.
Capacity: 6 – 7 + 1
Weight: 10.6 – 11 oz.
Caliber: 380 Auto
S&W Bodyguard .380
The Smith & Wesson Bodyguard .380 is a subcompact, double-action firearm that was purpose-designed for concealed carry. Functionally identical to the original Bodyguard, it's profile is similar to the S&W M&P series. Chambered for .380 ACP rounds, this small semi-automatic has plenty of stopping power.
Capacity: 6 + 1
Weight: 12.3 oz.
Caliber: 380 ACP