Have you outfitted your new favorite pistol with a new light or laser?
The biggest issue you'll have is finding a holster that fits with your new accessory.Front mounted laser and lights add great functions to your setup but unfortunately most holsters will not accommodate these accessories.Sure, you can get a custom made holster, but that will be costly and you'll need to wait an extended period of time for delivery.
The Clipdraw is the perfect choice for concealed carry when you have a light, laser or any other accessory on your gun.Looking for a Glock holster with light? Smith and Wesson holster with TLR laser?Springfield with the latest Crimson Trace grip? Look no further than our Clipdraw gun belt clip system.
Our unique concealed carry clips are easily mounted on your pistol so that you can use both accessories in conjunction with each other.Let our Clipdraw work as a 'holster-less' concealed carry clip, while also carrying your light or laser.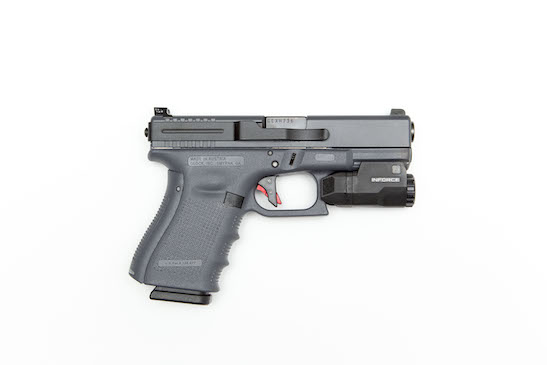 When using accessories like a light or laser, you are adding bulk to your overall concealed carry package.Add a traditional style holster to this and you've got a very heavy, bulky concealed system.If you choose Clipdraw instead of your traditional holster, you'll get the slimmest possible carry profile.With our no added bulk clips, you'll get the smallest possible package for your concealed carry system.
Going out on a hot summer night?Wear your shorts and t-shirt while still comfortably and discreetly concealing your pistol.You'll have your go to pistol at the ready, while still having the ability to use your laser or light if needed.
See why licensed citizens, military and law enforcement have trusted our Clipdraw belt clip system since 1995.
Stop compromising your concealed carry system, no longer will you need to search for Glock holster with light -use our Clipdraw as a holster for your Glock with light or Smith & Wesson with laser.