Glock is, to some people, a household name. These solid guns are easy to maintain and so reliable that police departments have relied on them for years. 
However, Glock is a brand, not a specific model. Glock has many models on offer, each a little different, though all built with the same precision and principles. Two of the most common Glock guns are the Glock 17 and the Glock 19. While similar in many ways, each has some unique features that make them ideal, as well as variations from generation ("gen") to generations as Glockreceives new customer feedback.
Let's do a breakdown of the basic differences between Glock 17 and the Glock 19 by the numbers:
Glock 17 Breakdown
Caliber: 9x19mm
Weight (with a loaded magazine): 915 g / 32.28 oz.
Weight (without a magazine): 625 g / 22.05 oz
Barrel length: 114 mm / 4.49 in.
Standard magazine capacity: 17
Glock 19Breakdown
Caliber: 9x19mm
Weight (with a loaded magazine): 855 g / 30.06 oz.
Weight (without a magazine): 600 g / 21.06 oz
Barrel length: 102 mm / 4.02 in. 
Standard magazine capacity: 15
Which Glock Do I Buy? Glock 17 vs. Glock 19?
As you can see from the numbers above, the Glock 19is bigger than the 19. The Glock 19is more of a concealed carry or backup firearm,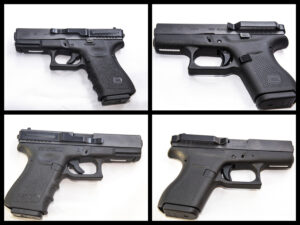 while the Glock 17 is the modern pistol carried by police and military around the world. It's bigger, heavier, with a larger standard magazine capacity. Heavier guns are not a disadvantage when it comes to shooting multiple shots on the same target; a lighter gun will recoil more, making accuracy a challenge. A Glock 17 is a good home defense or competition choice if you like the way pistols handle. 
The Glock 19 is not that much lighter, so if you are looking for a pistol that's more concealable, don't think going with a Glock 17 is going to make hitting a target harder. It is a very good gun for concealed carry, nice and compact while still retaining a pretty good magazine capacity. It is a good fit for inside the waistband carry, especially if you use one of our ClipDraw gun clips to help reduce the chances of printing even more.
Later gens of the Glock 17 and Glock 19 offer ambidextrous slides and reversible magazine catch.  You can change the backstraps to get a more comfortable grip. If you're not satisfied with the magazine capacity of either model, it also sells larger magazines that can increase magazine capacity from 17 (for the Glock 19) all the way up to 33 rounds, though every increase will also cause an increase in the weight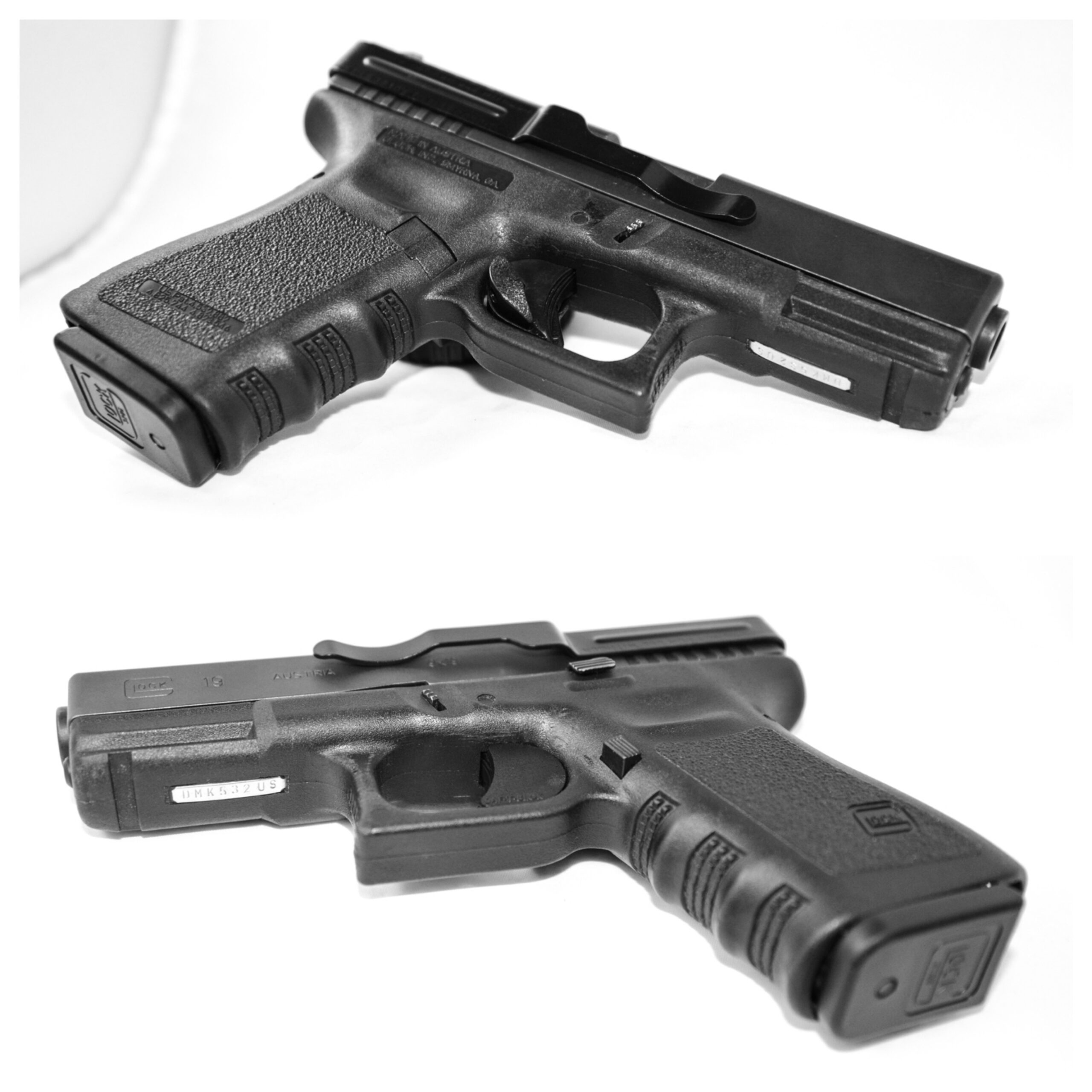 and bulk of the pistol.
At ClipDraw, we know pistols. Our Saf-T-Block is a great trigger lock built just for pistols dating from after 1998 and our trigger sheath is a great option for additional safety while concealing any pistol. If you're looking to conceal carry, don't forget to take a look at our gun clips to help reduce IWB carry bulk! ClipDraw is happy to provide high-quality solutions to Glockshooters, so take a look at our store today!