Gift giving can be a challenge, especially for men. Under normal circumstances, it's hard to decide what they will like, how much to spend, or even where to begin.
The stakes are raised when you're shopping for someone special, or the gift is for a particularly meaningful occasion. Best friend's big birthday? A gift for your best man? A thank you for the man who raised you? These can put extra pressure on finding the perfect item.
ClipDraw is here to help. With our new line of custom engraved products, it's easy to find that special gift that speaks to how important the receiver is to you, no matter what the occasion. We've got you covered for Father's Day, an anniversary, for groomsman's gifts, and even for no reason at all.
We know it can be hard to choose, though, so we've put together a few suggestions to help make your choices easier.
For the Outdoorsman
Outdoorsmen have a myriad of tools, toys, and gear that they need. Campers need tents and cooking equipment. Hunters want calls and blinds. And anglers hope for lures and reels.
But one thing that every outdoorsman needs is a high-quality pocket knife. And they will all tell you that they have different knives for different purposes.
Makes sure that they have one that reminds them of you forever. With a custom engraved knife, they will think of you and appreciate the gift every time they use it, whether that is to cut their line free from a tangled hook or slice an apple for a quick snack on the trail.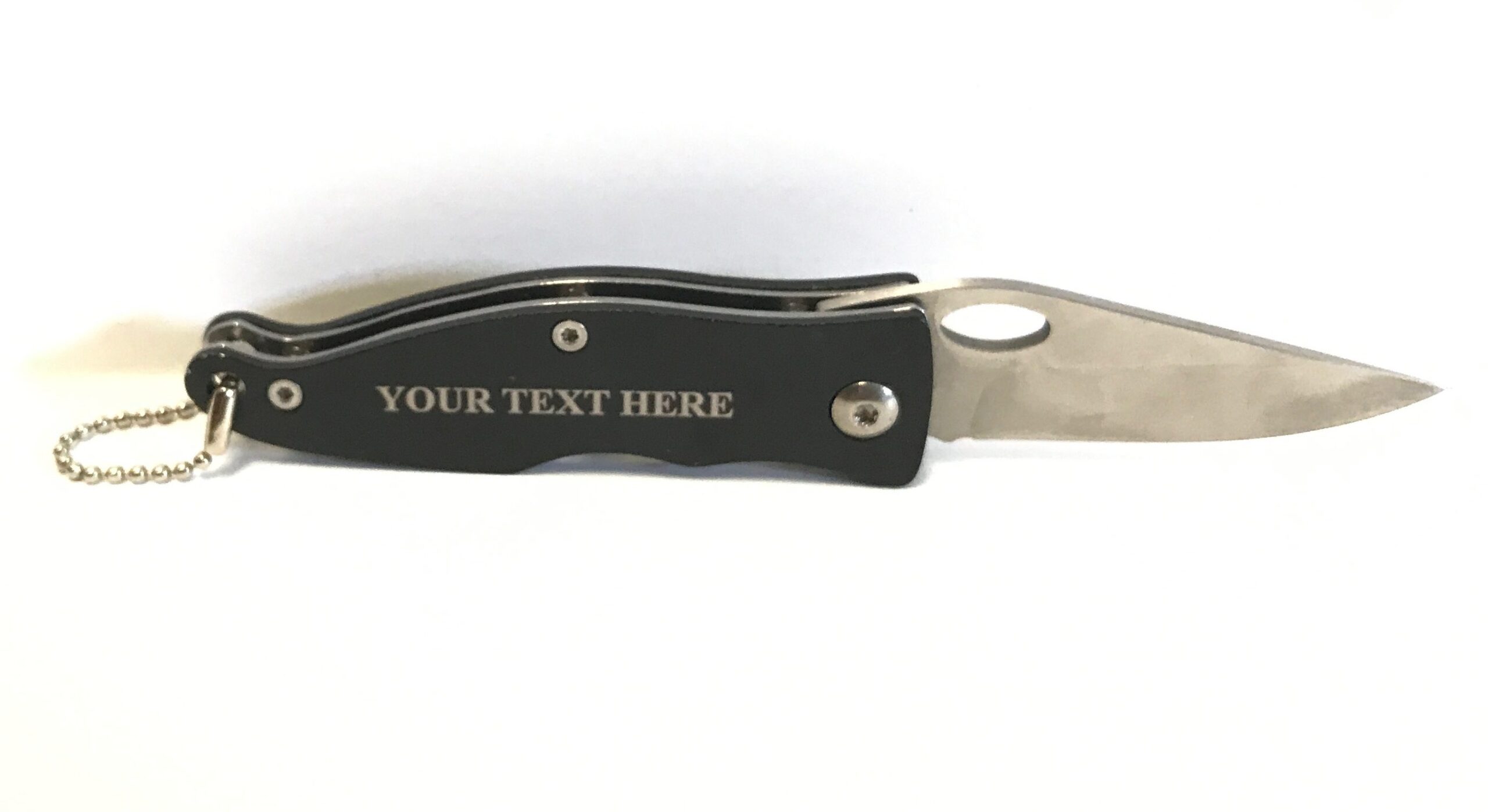 For the Handyman
Whether working on their car, doing a DIY home repair or improvement, or building something new, a handyman uses a lot of specialized tools. But that doesn't mean there isn't room in his tool chest for a multitool.
Our 10-function stainless steel multitool is perfect in the garage or in their pocket. Have it engraved with "World's Greatest Dad", "Thanks for being there", a meaningful date, or anything else that will set this tool apart for your gift recipient.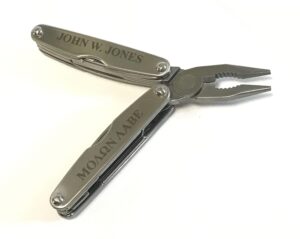 For Mr. Prepared – or Mr. Unprepared
Some people seem to be ready for any situation, inspiring confidence in friends and family. Others we loveably acknowledge their shortcomings, seemingly forgetful or unprepared at the best of times.
Regardless of which camp your intended recipient falls into, they will appreciate a mini Maglite flashlight, engraved with a special message.
The ultra prepared will appreciate the thoughtful gift, as well as the extra lamp stored in the tail cap. It's water and shock resistant, making it perfect no matter when or where the need arises.
Your less prepared friend or family member will love this light, too. The beautiful case allows them to keep it close for emergencies. Plus, it comes with two AA batteries so that it can be used immediately – even if your gift recipient doesn't have any on hand.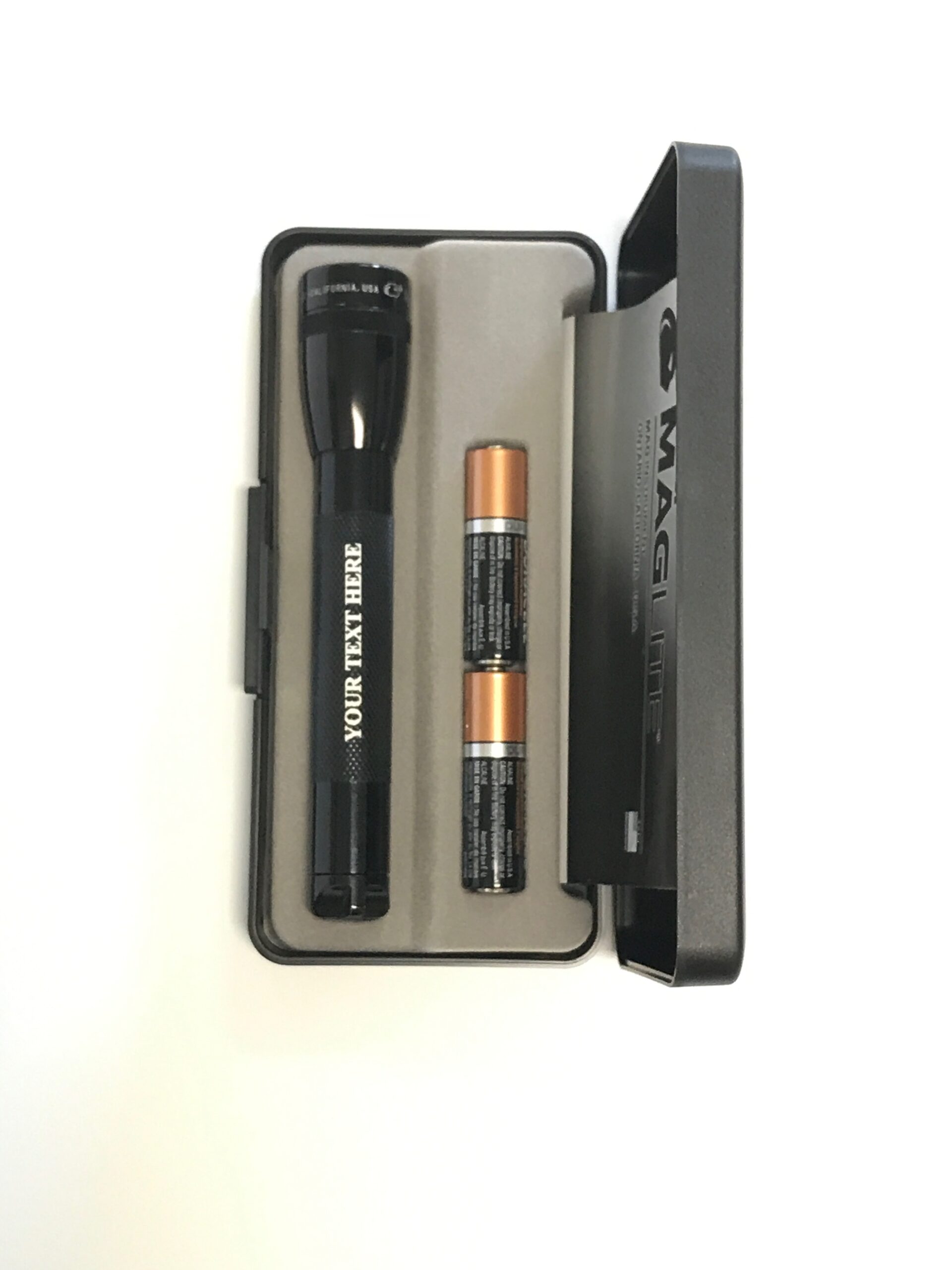 For Always Being Remembered
Some people and some occasions call for something a little more special than others. If you're also buying that special gift for someone who loves the practical, choosing the right item can be anxiety-inducing.
Take the anxiety out of gift giving with our beautiful silicone band bracelet. This bracelet has a fully adjustable band to ensure a comfortable and secure fit. The stainless steel plate can be engraved with messages of support, love, quotes, or even bear important medical information. It's as perfect for the crafts or tradesman as it is for the corner office.