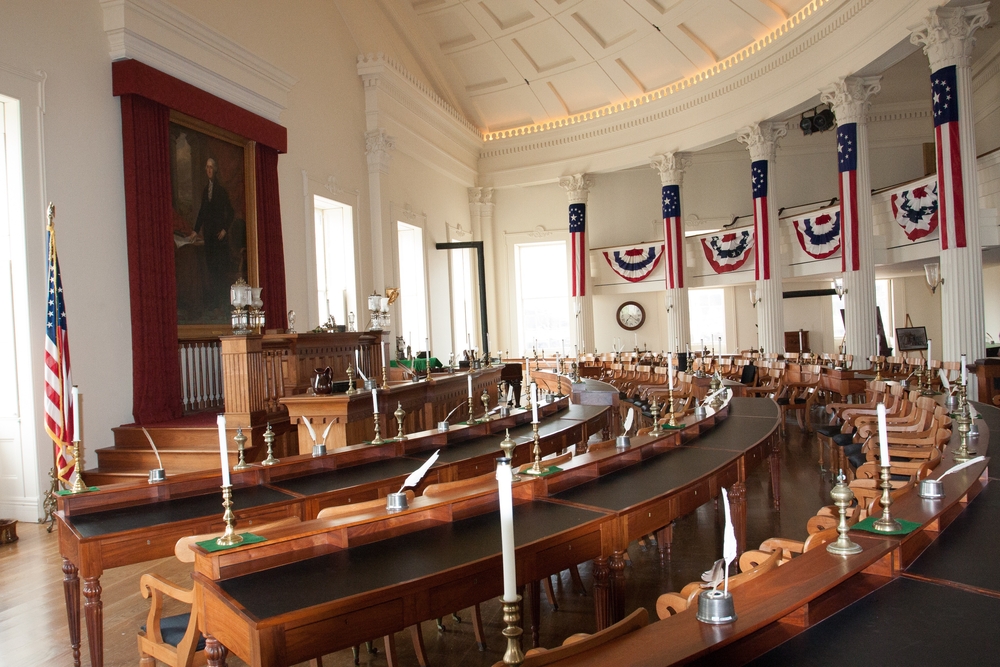 The U.S. House Judiciary Committee this week will be reviewing a bill that would allow those licensed to carry a concealed weapon in their home state to do so while traveling through or visiting other states as well.
The bill was initially introduced back in January by Republican Richard Hudson from North Carolina. The bill, slated to be reviewed on Tuesday, November 28th, seeks to alleviate what has been referred to as "onerous" civil suits that have stemmed from licensed owners from one state carrying their weapon into another.
"For me and the vast majority of Americans who support concealed carry reciprocity, this is welcome progress," Hudson said in a written statement on Monday. "I want to thank Chairman Bob Goodlatte for his strong leadership to protect our Second Amendment rights. I will continue to work with my colleagues and President Trump to pass this common-sense legislation to protect law-abiding citizens."
Proponents of the bill claim that many of these gun owners don't even realize they are violating the law because they are legally allowed to carry their weapon concealed in their home state. As they cross state lines into areas where gun laws differ they unintentionally break the law.
All 50 states have provisions for allowing guns to be carried concealed, but the challenge comes in the differences in licensing and the lack of reciprocity from state to state. "Currently, the patchwork of reciprocity laws and agreements between states is confusing and has caused law-abiding citizens to unwittingly break the law and suffer arrest and detention," Hudson said.
Some states have created agreements with others that have similar carry laws. Other agreements are only one way. And still others have been recently changed or rescinded. At the end of 2015, for instance, Virginia ceased to recognize CCW permits from other states it previously had an agreement with. In all, residents of twenty-five states that previously could legally carry their weapon into Virginia had that right removed.
Supporters also claim that without reciprocity across the U.S., the 2nd amendment rights of lawful gun owners are being violated.
It is expected that the bill will pass the Judiciary Committee and move on to consideration by the entire House of Representatives. However, no date for a vote by the entire House has yet been set.