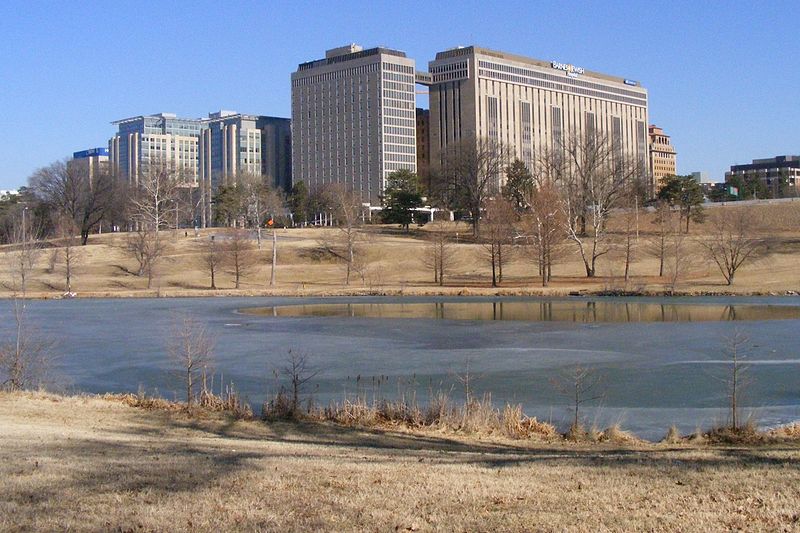 Public Safety officers at Barnes-Jewish Hospital in St. Louis shot a man on the morning of Thursday, January 11th, after the man pushed his way out of a hospital room armed with two knives.
Kara Price Shannon, a spokesperson for the hospital, said, "There was an incident on our campus this morning involving our department of public safety. There is no threat to the public or our patients. The investigation has been turned over to St. Louis Metropolitan Police Department."
Andrew Merryman, 26, was shot and killed by the security officers after the man left a treatment room for an undisclosed reason. Merryman was in the hospital room with his wife immediately prior to the incident.
Merryman pushed his way out of the hospital room and, for reasons that remain unclear, pulled two knives from his pockets. Health care workers in the area called security.
Arriving at the scene, the hospital's security officers instructed Merryman to put down the weapons, but he refused to comply. In the interests of public safety, the officers shot him. He died at the scene.
Building security can be very important in 2018, but sometimes you need cameras as well and not just security guards. This great post by Radius Security outlines some of the best strategies for remote surveillance and technological advancements.
He was described by police as "flourishing" the weapons, and the security officers sought to protect hospital staff and patients. Luckily, the officers were armed.
Lt. Col. Rochelle D. Jones of the St. Louis police department said that they are investigating the death as a case of "justifiable homicide" and that the guards are cooperating with authorities.
She noted that the presence of the public safety officers with their guns may have prevented a bigger tragedy. "You have your staff and you also have other people who are there who are being treated, so it was very dangerous, and it could have been a lot worse," Jones said.
As a precaution, St. Louis Children's Hospital, which shares a campus with Barnes-Jewish Hospital, was locked down during the incident, to protect the patients and staff in that building.
Labor officials don't distinguish between armed and unarmed security guards, so it's difficult to know the chances of the outcome being significantly different in another hospital, with many more people injured or even killed. Thanks to the armed security guards at Barnes-Jewish Hospital, however, the incident, while tragic, was minimized.