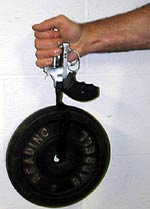 The "Universal" Clipdraw attaches in seconds with 3M Corp. #4941 VHB (very high bond) double coated tape. VHB tape is used in the construction and aircraft industries as a replacement for rivets. It provides a 20 lb. continuous bond that resists oil, solvents, heat and vibration.
Heavy recoil and rapid slide movement have no effect on the bond strength between gun and Clipdraw. The Clipdraw stays solidly in place with adhesion actually increasing over time. The "Universal" Clipdraw consists of two parts. The mounting plate attaches to the gun with the double coated tape. The clip part screws to the mounting plate with two 1/8″ button head screws.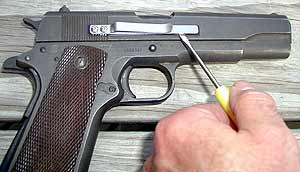 Skeptical of the VHB tape attachment? If you purchase any Clipdraw from Skyline Toolworks LLC you can return it at any time, for any reason, no questions asked.  We will promptly refund your full purchase price — including S&H.
To remove the mounting plate simply pry it off with a thin blade screwdriver.
Stretch release technology provides instant and clean removal leaving no adhesive residue or blemish to the finish.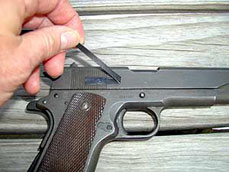 For permanent attachments, only one strip of double sided tape is needed (the Universal Clipdraw comes with 6). However for those that remove and reinstall the Universal Clipdraw frequently, extra double sided tape strips are available. Each extra tape package includes 6 strips and 6 alcohol wipes.