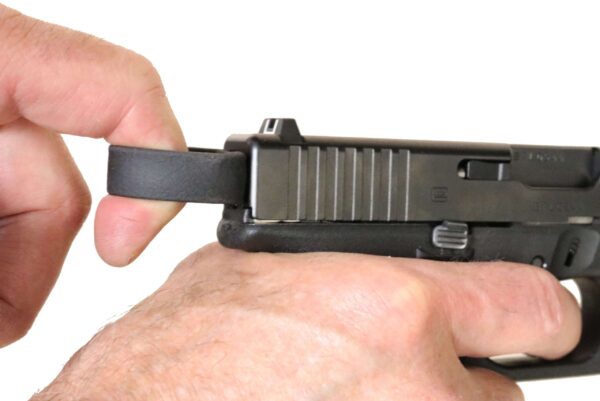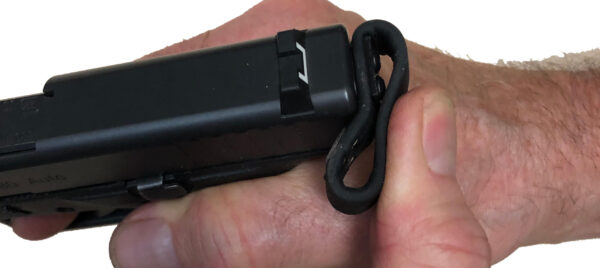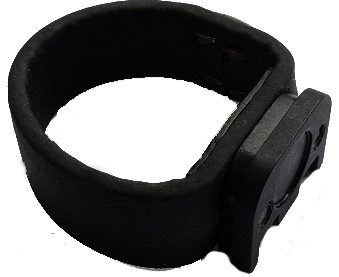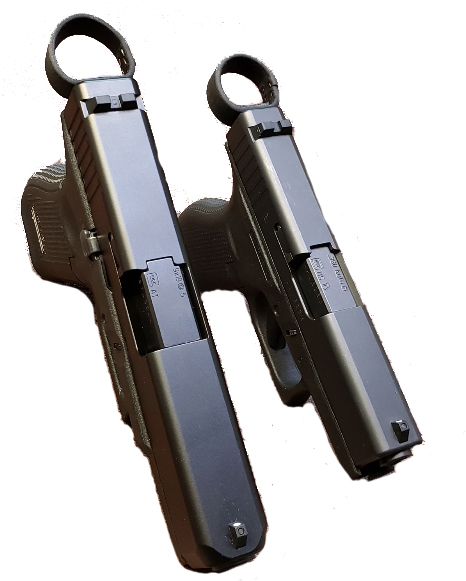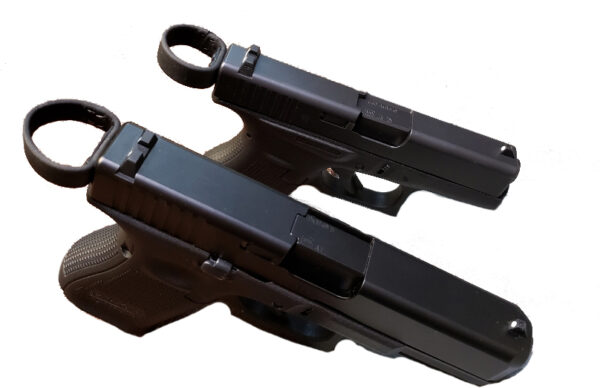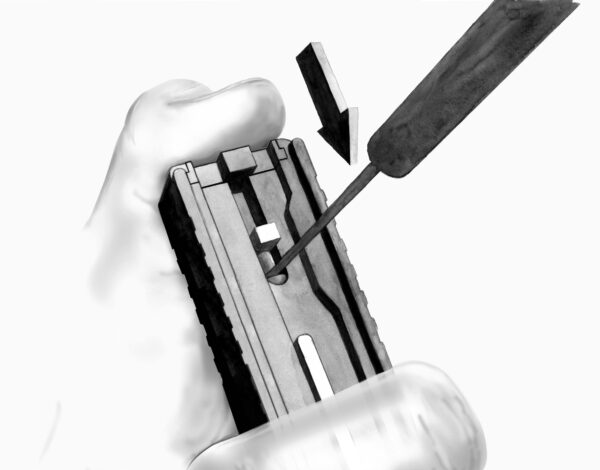 CHARGING HANDLE – GLOCK 42 .380
Flexible Ambidextrous Pistol Charging Handle
Relief for Weak, Tired or Painful Hands and Fingers.
Quick and Confident One Finger Charging
Fits with Clipdraw & Virtually All Holsters
Includes Preassembled CNC Machined Replacement Slide Cover Plate and Finger Loop
Flexible finger loop will not dig into your body. Pliable Biothane material maintains it's shape but is flexible for carrying and drawing.
Overcome the difficulty of racking your slide.
Simple drop in installation process. Easy to follow directions for a seamless installation without professional tools.
Made in America. Assembled in Pennsylvania.