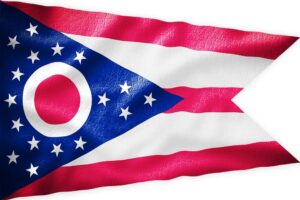 If you are a current concealed carry permit holder in the state of Ohio, and you carry your weapon into a gun-free zone, you face considerable jail time, a stiff fine, and a felony on your record.
But if a new bill is passed, all that will change.
A legislative committee has reviewed and decided to advance House Bill 233, a bill sponsored by Republican John Becker of Union Township, Ohio.
HB 233 Reduces Penalty for "I Forgot" Scenario
According to the current law, concealed carry permit holders who enter a designated gun-free zone could face up to 12 months in prison, a $2500 fine, and a fifth-degree felony on their record.
But if the new bill should become law, those who enter a gun-free zone but have a legal concealed carry permit will be given the opportunity to leave – without any penalty. This allows a permit holder who forgot they were carrying their weapon to remove themselves from the property without facing a felony charge.
If the gun owner refuses, they would face a disorderly conduct charge – a misdemeanor – as well as a $250 fine and up to 30 days in jail.
Opposition to the Bill
The Ohio Chamber of Commerce opposes the bill, stating that it removes the owner's private property rights in deciding if concealed weapons are allowed in their establishment or not. Don Boyd, of the Chamber of Commerce, pointed out that the bill protects those who forgot about their weapon, as well as those that knowingly bring their weapon into a gun-free zone.
But the bill's sponsor responded that "It's tough for a prosecutor to prove beyond a reasonable doubt that someone intended to enter a gun-free business with a handgun".
The Ohio Prosecuting Attorney's Association also opposed the bill but were more open to the possibility of working with lawmakers to adjust the bill and further define the distinction between those who knowingly carry their gun where it's not allowed, and those who have done so unwittingly.
Additional Bills Delayed Until After Summer Recess
Two additional bills, however, created more controversy, and won't be reviewed until after the summer recess.
HB 142 removes the requirements that those with a valid permit to carry a concealed weapon inform the police they have a weapon when stopped. HB 201 also drops the identification requirement while expanding concealed carry without a permit. Both bills require additional review and debate before moving to the House floor.