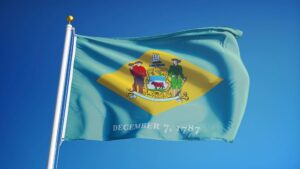 In an attempt to alleviate the workload on the Delaware Department of Justice and speed up the application process, the state of Delaware is currently considering a bill that would remove consideration and issuance of concealed carry permits to an independent commission.
As the process currently stands, the DOJ reviews each application and then forwards that application on for final approval from a local county judge. Under the new bill, the Commission on Concealed Weapon Licensing would be created to take over the responsibility of vetting applicants.
Thanks in part to an increase in concealed carry permit requests, the legislation calls the current situation "unsustainable" for the DOJ. There were 8,500 permit requests in 2016 alone.
For those that have completed concealed carry training and the associated application paperwork, the wait can be exasperating. Under the current system, some applicants are waiting months to get word on the approval or rejection of their application.
"People do complain because they have invested money in the training … they have all their signatures ready and then they don't hear anything for months and months, and it is frustrating," Thomas D. Shellenberger, spokesperson for the Delaware State Sportsman's Association, said.
The bill also moves to protect the identity of those applying for a permit. Currently, under Delaware law, those seeking a concealed carry license must have their intent posted in the local paper, including their name and address.
While opponents raise concerns over the lack of transparency this would create, supports of the bill say the current publication requirement makes it easy for criminals to target gun owners when looking to steal firearms. They also point out that some officials and judges have refrained from applying for concealed carry licenses because they do not wish their home addresses to be published publicly.
The DOJ supports the idea of moving the permit process to another department or entity, and the bill itself attempts to make the commission self-funded through increased application fees.
DOJ representatives, however, do feel some of the language in the bill changes Delaware from a "may issue" state to a "will issue" state. The concern of the DOJ lies in wording that could be interpreted as removing discretion on the granting of a permit. The current process requires concealed carry training, a written reason for requesting the permit, and five witnesses who can vouch for the moral character of the applicant.
But Shellenberger disagreed that the language implied the removal of discretion on the part of the commission. "(The commission members) have the right to say no if they feel you don't have the appropriate character to carry a weapon," Shellenberger said.