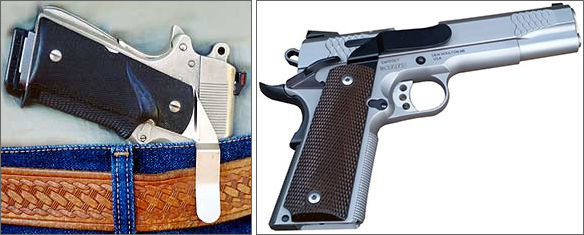 For Model 1911 Pistols (attaches on right side only)
Made from specially tempered spring steel with black powder coating or nickel plating.
Compatible with Ambi-Safety
Clipdraw fits these fine hand guns:
Part #R1911 fits: Model 1911 Standard Frame, Model 1911 Commander
Part #ROM fits: Colt Officer's Model, Colt Defender, Colt Compact

PLEASE NOTE: Parts #R1911 and #ROM will fit custom clones built on these EXACT same frames. Parts #R1911 and #ROM will NOT fit other models such as Para-Ordnance, Beretta, Browning, Glock, etc.
Model 1911 Pistols/Colt Installation Instructions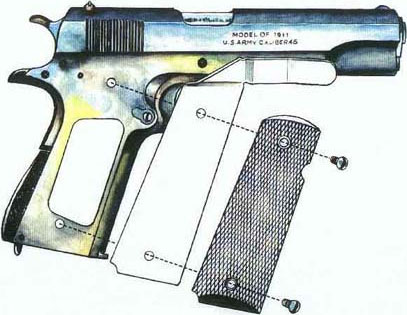 Check to be sure gun is not loaded.
Remove grip screws and grip.
Install Clipdraw on right side.
Replace grip and tighten screws.